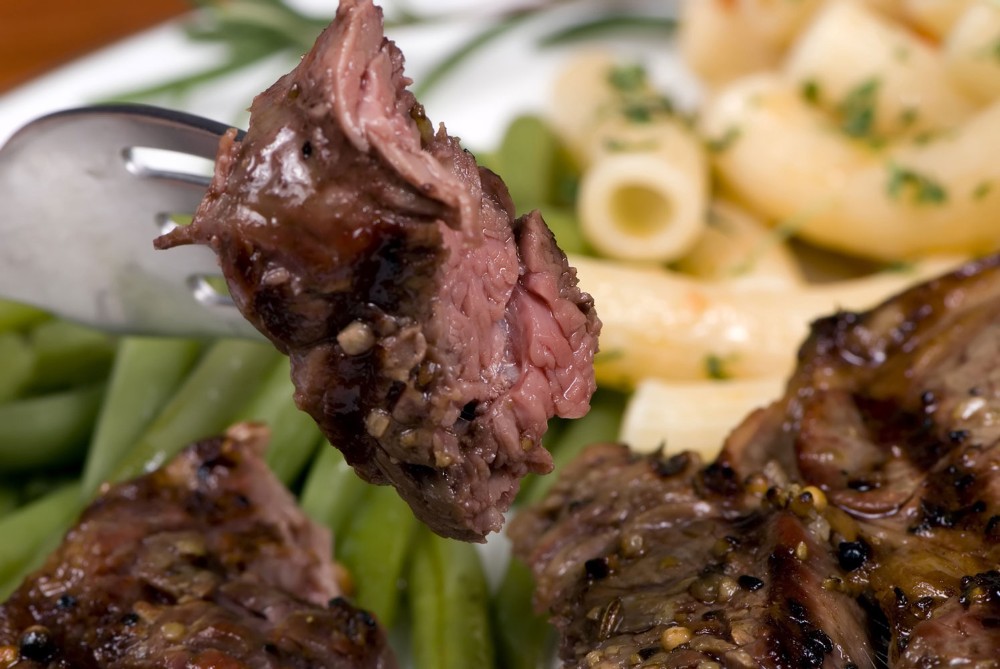 Ingredients
Steaks
8 rib-eye steaks 8 to 10 ounces each
4 tablespoons of Mellino Chimichurri Blend
4 tablespoons of Balsamic Vinegar
4 tablespoons of olive oil
Salt and freshly ground pepper
Preparation
Place the steaks in a large shallow baking dish or pan, cover with the marinade and turn to coat.
Refrigerate, covered for 1 to 4 hours.
Preheat grill to high.
Remove steaks from the marinade, shaking off any excess, and season with salt and pepper, discard remaining marinade). Grill until golden brown on one side, 3 to 4 minutes. Turn over and continue cooking 3 to 4 minutes for medium rare.
Yield
Serves 8
---