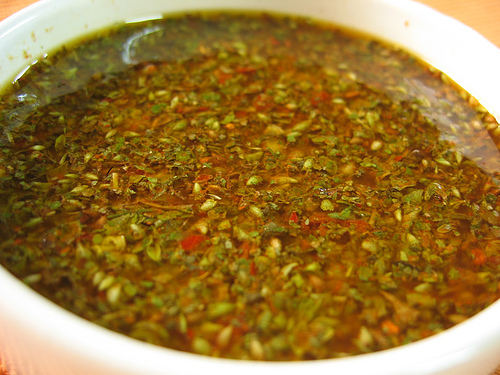 Preparation
Use the standard 1-1-1 part measurements of olive oil and vinegar, along with the Mellino Blend
to create a quick & easy chimichurri sauce.
First add 2 tablespoons of vinegar and allow the mix to rehydrate for about 15 minutes before adding 2 tablespoon of olive oil.
Add more or less liquids in the proper portions to create a zingy marinade or rub.
Add salt and pepper for taste.
---