Corporate Team Building Cooking Activities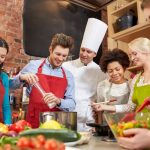 TSC has been uniting teams through hands-on cooking since 2015. Our hands-on corporate cooking events encourage team building activities, group bonding, improved communication, and foster camaraderie while whipping up fun in the kitchen!
Travel to Argentina with The Spice Chica™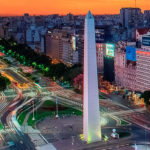 Prepare yourself to be immersed in a fast paced journey of the heart and senses. Buenos Aires feeds your soul in ways you cannot imagine unless you experience it in real terms. Affectionate, passionate people, Porteños will inspire and fuel your imagination with their creativity and resourcefulness in all aspects of life. Feel like a Porteño; be a Porteño. Under our fully attentive watch, your days will be filled with one real authentic experience after another. 
Fan Praise
What people are saying about The Spice Chica…

Marina, Your empanadas were AMAZING and your note absolutely made my day! I shared with the Welcome Desk and the night cleaners who are the ones who really support our events in the Community Spaces. Thank you for bringing your … Read More
Thanks again for a great class tonight!  Do you have the tiramisu recipe we used tonight? Thanks Jo & Don in calgary january 2020
italian street food class
Thank you so much. By any chance, when is the date to make pasta? I'll make it right away. I liked it so much yesterday that I even left a postscript to Google. I wanted to go cook once more … Read More

Hi Marina, Nathan and I had a great time in your class today! We came home and made the Stromboli's with the remaining dough — we were so stoked on how they turned out, I just had to send you … Read More

Thanks Marina! Our group had a ton of fun and I had lots of positive feedback on this event from our team. Cheers, Ryan Albizzati Chief Operating Officer : EXECUTIVE FLIGHT CENTER Dec 2019 Calgary. CA.
team building cooking class