Corporate Team Building Cooking Activities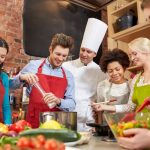 TSC has been uniting teams through hands-on cooking since 2015. Our hands-on corporate cooking events encourage team building activities, group bonding, improved communication, and foster camaraderie while whipping up fun in the kitchen!
Travel to Argentina with The Spice Chica™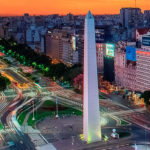 Prepare yourself to be immersed in a fast paced journey of the heart and senses. Buenos Aires feeds your soul in ways you cannot imagine unless you experience it in real terms. Affectionate, passionate people, Porteños will inspire and fuel your imagination with their creativity and resourcefulness in all aspects of life. Feel like a Porteño; be a Porteño. Under our fully attentive watch, your days will be filled with one real authentic experience after another. 
Fan Praise
What people are saying about The Spice Chica…

Thank you!!! We had so much fun and my Little Mikayla mentioned one of her favorite parts about the cooking class was YOU, the instructor! M & S in Calgary making gnocchis June 2019
We absolutely loved the class!! Cheryl H in Calgary June 2019
myself and 4 of my friends

Hi Marina thanks again for putting on such a great event, everyone really enjoyed it!! Glen P | Carscallen LLP | calgary May 2019
Gathering for law office partners!

We had good time, good food, and great company. Margarita rounded up more business for you! phil & margarita in UniMarket 160 Cafe Opening May 2019

Marina, you did a rocking job!Thank you so much, the feedback is coming in and everyone loved lunch. thanks again! Dr. To in Calgary May 2019