Corporate Team Building Cooking Activities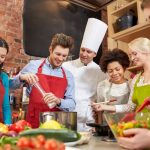 TSC has been uniting teams through hands-on cooking since 2015. Our hands-on corporate cooking events encourage team building activities, group bonding, improved communication, and foster camaraderie while whipping up fun in the kitchen!
Travel to Argentina with The Spice Chica™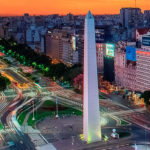 Prepare yourself to be immersed in a fast paced journey of the heart and senses. Buenos Aires feeds your soul in ways you cannot imagine unless you experience it in real terms. Affectionate, passionate people, Porteños will inspire and fuel your imagination with their creativity and resourcefulness in all aspects of life. Feel like a Porteño; be a Porteño. Under our fully attentive watch, your days will be filled with one real authentic experience after another. 
Fan Praise
What people are saying about The Spice Chica…

Hi Marina,Thank you! We got incredible feedback that the night was amazing- thanks for making our first cooking class a huge success. Thanks again,Lindsay;Public Relations Specialist. Eddie Bauer Calgary Nov. 2019

Chef Marina Thank you so much for doing such a great job tonight. Everyone could not say enough great things about the food. It was perfect and Judy is so happy. Thank you from the bottom of my heart, you … Read More

Hi Marina, Thanks so much! Everyone had a great time. Thanks,Lauren Vovia in YYC Nov. 2019
Team Building food workshop

Hi Marina! Thank you so much for throwing such an amazing event for our youth and mentors last night! I appreciate you sharing your story and knowledge and being so willing to offer opportunities to our youth. Thank you so … Read More
Big Sis & Big Bro Team Building

Hi Marina, I was at the cook lesson tonight at Co-op. You did a fantastic job teaching the kids. I appreciate all the entrepreneurship lesson for my little. I work for the Alberta government and am part of the WEDO day … Read More