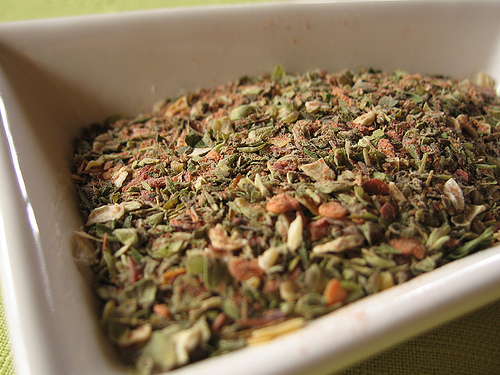 Preparation
Use as is or place Mellino Chimichurri Blend in a blender, all what remains is what you want to do with it:
Want the mixture to have a finer consistency? Give it a few pulses in a spice grinder or food processor.
Grind it into a powder, add more salt, and you'll have a savoury chimichurri seasoning salt.
Rub it into meats before grilling or roasting, use with vegetables, sprinkle over pizza before cooking, create chimichurri hamburgers, or add to salads or dressings. Be creative!
Serving Suggestions
Rub all over steak before roasting; sprinkle over halibut fillets before pan-searing;
Make a marinade for roast chicken by whisking 1/4 cup rub with 1/2 cup olive oil and 3 tablespoons red wine vinegar.
In Argentina, this mix of herbs and spices is combined with oil and vinegar and used as a sauce for grilled meats.
---