Meet The Spice Chica

About Her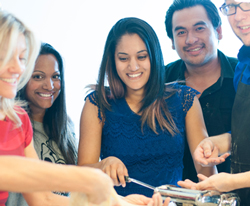 Book a Class or Event

Book The Spice Chica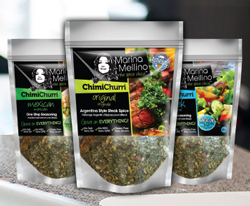 Take me home tonight.

Shop Authentic Spices
The Spice Chica
The Spice Chica is a personal chef, caterer and spice creator based in Calgary. Her desire to provide customers with superior products is exemplified and easily demonstrated in side by side taste tests and comparisons.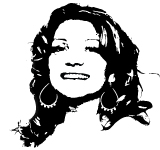 More importantly however, the aroma, flavor and authenticity of the dishes you create using Mellino Gourmet Spices & Blends will be enjoyed by yourself, your family and guests.
---
In the Community
Stay up to date with The Spice Chica. Come out to see and sample her products, present live cooking demos, give tips & tricks as well as answer questions.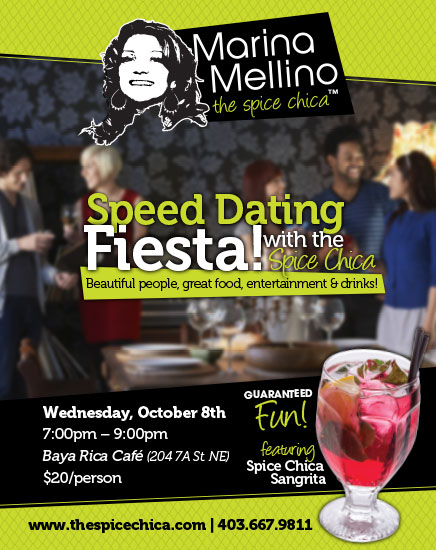 Check back often to see when the next event is happening. Click below to see where The Spice Chica will appear next!
Fan Praise
Many thanks Chef Marina!! I look forward to seeing you again soon. I loved your class.




Hi Marina, Thanks for the great job on Friday……………it was a lovely evening!




Thank you Marina & The Spice Chica! All the students and teachers enjoyed and appreciated your time and knowledge of spices and in the food industry. Hope to see you soon.




Nelda Schulte




Program Coordinator | Careers in Calgary| Calgary Economic Development




Spice Chica! Thank you for your contribution to our auctions at this years Never Give Up Gala! Your commitment and generosity is especially appreciated in this time of economic uncertainty. We are so grateful for your investment in our community.




Hi Marina! Hope you had some time off to relax over Christmas! The dinner you did for us on December 16th at my home was so wonderful. We have all been talking about it – so much fun and you all 'fit' into my crazy household so well. Many thanks




Hi Marina   We would like to thank you again for your willingness and desire to work with our students at SMDP in Airdrie.  You teach not only cooking skills but how to treat each other with kindness and respect.  Those are important life skills for sure.  We will be using your pictures for the school twitter account and also on the television monitor in the gathering area of our school.   You leave a big impact and we appreciate your time and effort.  We know our students really learned a lot and enjoyed the class immensely.   We hope to have you out again in the future for another class.




Good evening Chef Marina, We have a wonderful time. Thanks again for coming into our home and teaching us.




Hi Marina, I did try your chimichurri sauce as I mentioned I would.  The appearance of the sauce looked good and it did present well on a steak, however I personally was not overly fond of the flavor profile.




Steve M.; The Keg Steak House, Culinary Director + Corporate Chef




Love Marina and her classes. 2nd time here and definitely coming to more.




Thanks Marina! I very much enjoyed the class last night.  You are a very entertaining hostess with lots of great information.  I'll be sure to recommend your classes!




Hola Marina! Thanks again for the great class today.  Yes, it was therapeutic. I certainly need more practice.  Alejandro made better pasta than me. I'm proud of mi único hijo. Next time we'll make gnocchi.




Marina is a supportive coach and counsellor, a compassionate instructor, a brilliant cook, an amazing creative artist, a caring person and a very insightful human being. She has been a mentor to my teenage daughter, and most recently provided compassionate care & personal Chef services to my ailing elderly parents during a time of extreme need. She is  quite simply a one-of-a kind, dear soul . the planet is a better place with her in it.




Thank you for coming to our house Chef Marina – we had so much fun! Hope to see you again on my birthday!




Hi Marina, Thank you for teaching at our school this past semester, the food workshops were great, and the students were so excited to be participating.




Heather R.| Ted Harrison School




Chef! Our kids had so much fun – you are a great teacher!




Perfect time out, lots of fun!




Lot's of fun. Prepare to be flexible. Great was to spend an hour.




Please bring in more supplies to Kalamata Grocery on 11th st SW. I've been out for weeks, and I need your delicious chimmichurri. I use it in almost everything I cook. For 3 weeks I've been asking the owner when it will be re-stocked.Thanks!




Dear Marina, thanks for everything, we all had SO much fun! I definitely will be doing again 🙂 Next time Argentina 🙂




Hello I was in your past Sunday's pasta/gnocchi class. Thanks for the class, it was so much fun! Looking forward to taking your empanada class next!! 🙂




Hi, We loved your cooking class last week!!! I can't wait to come back for another class. Could I have the gnocchi recipe, please? Thanks




Ciao Marina, Thanks for your email note and website feedback.We very much enjoyed meeting you too! Hope our paths cross again sometime.




Hello Marina, I was in one of your pasta classes a few months ago. I loved your class and bought a machine. I love sharing what I learned from you. Thank you and have a wonderful day.




Hi Marina, Bobbi and I just wanted to thank you again for the pizza class.  We were so pleased with how it turned out, once again you made our weekend. Please let me know if there's any room in the Argentinian class we would love to attend, although I don't know how well my Italian skills will transfer to Argentinian. Thanks again and I look forward to hearing from you,




Sincerely,




Nathaniel




Hi Marina, it was a great party. Thank you so much. Thanks again.




Hi Marina, I was at your pasta making class on Friday and enjoyed it tremendously! Thanks for a great time. Would I be able to get the gnocchi recipe that we made in class? I would love to make it for my family. Thanks so much!




Thank you so much Marina for sharing this photo. I will share it with the group. We loved our team building class making pasta! More power to your school.




Kind regards




Marina, I attended your class on Saturday and I just wanted to thank you for the great experience. You have the most beautiful and charismatic personality and I loved how you shared your passion for food with everyone in the class. I am looking forward to attending more of your classes in the fall. I also loved my spices!




Thanks again




Marina was so much fun! We learned some valuable cooking skills (like how to knead properly-worth the price just for that) and had some good laughs. Would recommend 100 % and look forward to taking more classes with her!




Excellent Experience. Marina was great. Would definitely recommend to others and love to do it again ourselves!




Hi Marina




We are so appreciative of your support and look forward to seeing you at All-Star Weekend.




Good Morning Marina, We had so much fun making pasta this weekend that we want to learn how to make pizza too!  Thanks!




Great class! Tasty pasta.




It was a fantastic time!!! I would definitely recommended it to everyone. 4 of us went and intend on going to all the classes.




I had an awesome time, and will definitely be recommending a "Party with the Spice Chica" to my other friends. Thanks again Spice Chica, for the unique experience!




Marina, thanks so much for organizing such a great night! As with all you do, you put your heart and soul into creating a memorable night for my family. You are the one and only Spice Chica! Having an event like this in our home was truly a unique experience, and one we will cherish always.




Marina is awesome. Her cooking frees up a lot of my time. She makes a variety of meals and switches them up weekly to always keep it interesting. Some I eat right away and others I freeze for later in the week or to take to work. I've referred her to my friends with confidence and I am very satisfied with the services she provides.




Ever since the first time I've used The Spice Chica Chimichurri Seasoning, I've used it on every cut of meat known to man. The flavor is spot on, not too strong or too bland. I've really enjoyed the results I get when cooking ribs and pork. Really, I love this seasoning so much…it goes on almost every meal!




CHIMICHURRI: That's an original and unique taste, I really like it on a variety of foods.