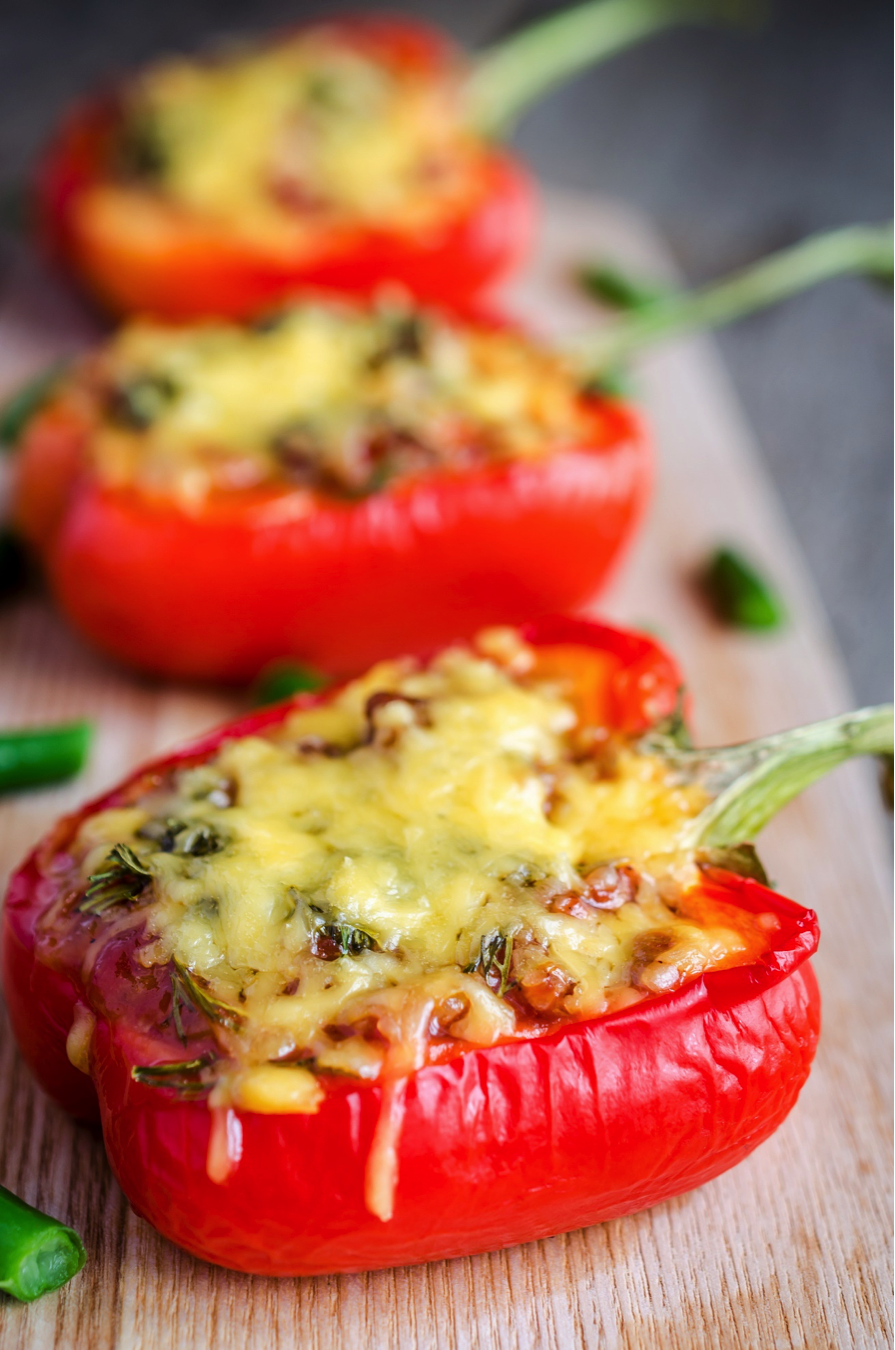 Ingredients
1 cup (168 g) quinoa or rice, thoroughly rinsed and drained
Scant 2 cups (460 ml) vegetable stock
4 large red, yellow or orange bell peppers, halved, seeds removed
1/2 cup (120 g) salsa, plus more for serving
2 tsp oregano powder
1 1/2 tsp chili powder
1 1/2 tsp garlic powder
1 15-ounce (425 g) can black beans, drained
1 cup (168 g) whole kernel corn, drained
100 g mozzarella
Preparation
Add quinoa and vegetable stock to a saucepan and bring to a boil over high heat. Once boiling, reduce heat, cover, and simmer until all liquid is absorbed and quinoa is fluffy – about 20 minutes.
Preheat oven to 375 degrees F and lightly grease a 9×13 baking dish or rimmed baking sheet.
Brush halved peppers with olive oil.
Add cooked quinoa to a large mixing bowl and add remaining ingredients. Mix to thoroughly combine then taste and adjust seasonings accordingly, adding salt, pepper, or more spices as desired.
Generously stuff halved peppers with quinoa mixture until all peppers are full, then cover the dish with foil.
Bake for 20 minutes covered, then remove foil, add shredded mozzarella to the top of each pepper and bake for another 5 minutes minutes, or until peppers are soft and slightly golden brown. For softer peppers, bake 5-10 minutes more.
Serve as a main meal with salad or alone as a snack. Best when fresh, though leftovers keep covered in the refrigerator for 2-3 days. Reheat in a 350 degree oven until warmed through – about 15 minutes.
Yield
Serves 4